Standards-Based Risk Assessment Software for Your Factory, Line, System or Equipment.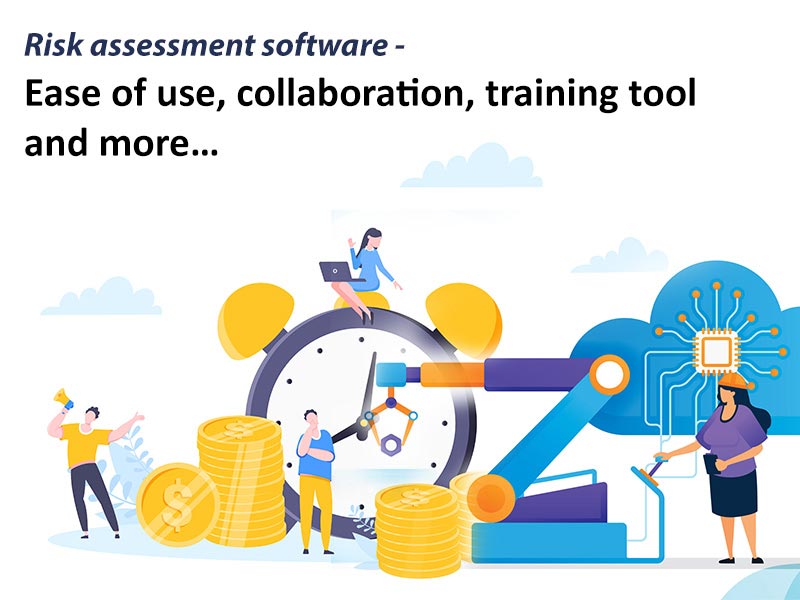 Safety Center delivers a clear, easy to understand, consistent path to the methodology needed for reducing risk to an acceptable level. Identification of Tasks, associating them with Hazards and selecting the proper Performance Level, Safeguard and Complementary Protective Measures, SISTEMA calculations during verification, real-time validation checklist and more...
Functional Safety Determination of Protection Levels & Category for Design Verification and Final System Validation.
Fortune 500 adopted methodology by Factories, Integrators and OEMs.
Indepth SISTEMA calculation support.
Design for Robot, IMR, AMR and Collaborative systems.
Software is in strict compliance with ISO, ANSI / RIA R15.06-2012, RIA TR R15.306-2016, Z434-14, ANSI B11.0-2020 and ANSI/ISO 12100: 2010
About Us
Structure standard-based Risk Assessments process for all your factory locations
Developed by an elite team of safety professionals.
Developer backgrounds in robot, machine, process and material handling systems.
Software in strict compliance with ANSI/RIA Standards.
Entirely focused on making risk assessment efficient.
Safety Center is focused on making task-based risk assessment as easy to do as possible. Part of that reasoning was why our software is in the Cloud as a subscription. The Cloud is much easier to deploy, develop and manage. After 6 years, it is clear now that Safety Center software is a key tool for any Safety Program. Never before has the opportunity for inclusion been so easy. Safety Center addressed the Task-based Risk Assessment software need as directed by the ANSI/RIA. We at Safety Center stand ready to assist you. Thank You for your interest, support and input. We are dedicated to continuously improving this tool.

Safety Center offers online and/or onsite training on how to use our Task Based Risk Assessment software. If requested, we will forward you to virtual safety consultants with expertise in your industry.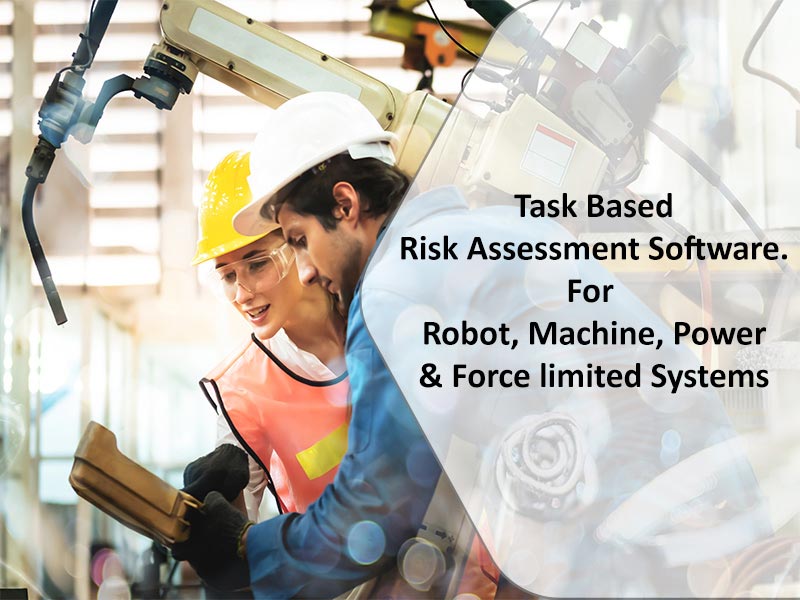 Services
Robot Safety Center offers online and/or onsite training on how to use our Task Based Risk Assessment software. If requested, we will even conduct your robot risk assessment for you.
Task-based Risk Assessments and Training
Preloaded tasks, hazards, safeguards & more
Indepth SISTEMA Calculation support
Robot & Machine Standards Training
Detailed Verification Process
In-built Validation Checklist
Easy Collaboration, Template-based Approach
Reports, Audit & Tracking
Institute Risk Assessment Process across the plants
Onsite Consulting & Training
TuV Nord - CMSE Certified Professionals
In accordance with ISO, RIA, CE
Preloaded Safety Device data from various Manufacturers
Share/UnShare real-time collaboration with integrators
Additional Services Includes:
Robot Safety Center offers software consulting that helps you mold the Task Based Risk Assessment software to your company's needs.
We can deliver information immediately making machine or process information available as needed. Most companies miss the opportunity a risk assessment brings to make information much easier to access on a day to day basis. Risk Assessments typically access pictures, videos, drawings, functional descriptions, maintenance procedures, manuals, spec sheets and more. Wouldn't it be nice if you could access all of this information easily from anywhere on your notebook, tablet or cell phone?
We deliver measurable results to our clients by delivering on their individual needs
We combine forward thinking strategies with down to earth software based solutions.
Our solutions are proven, innovative and methodical, delivering a solid proof of concept and an ROI that can be monitored.
We are experts at collaboration. We can bring your Safety Team together no matter where they are.
Communications is key to everyday business, but even more key when an accident occurs. We know how to help in a methodical, coordinated manner that incorporates guidelines from the standards.
We are connected with 100's of consultants across the world. In many cases we can link the right consultant with our clients for the value added service they need.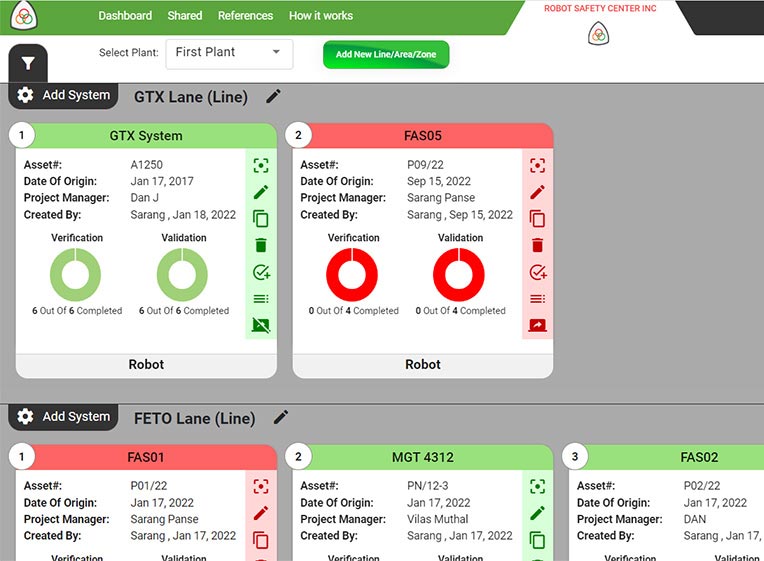 SignUp Now!
The new way to perform real-time risk assessments for your plant. Keep everything in one place. Drive your business forward with safety & protection. SignUp Now!
SignUp Now!
Approach
The Safety Center approach to Task-based Risk Assessment.
Approach to Return on Investment based Safety Proposals.
Developed by one of the world's most experienced and talented user interface software groups.
Requires participation from all Safety Team members.
Continuous Improvement and Lessons Learned from ANSI/RIA committee members and clients.
Focus on accurate, easy and fast data entry.
Anyone who can use a browser can use this software – inclusion and ownership.
When we polled our clients regarding the major obstacles to making a safety program work, we received the following statements:
It is difficult to get commitment.
Safeguards are being removed and left off the machines.
Safeguards are being bypassed.
Safety meetings are not always attended and it is difficult to get people focused.
Maintenance people feel that safety gets in the way of their job.
Promotional Plans & Pricing
Subscription Price
One-time Customization, Setup & Software Training
Add Additional user(optional)
30-day money-back guarantee.
Schedule bi-weekly 1-hour calls to support and guide ongoing risk assessments. (included)
"How it Works" Video Walkthrough.
Unlimited Risk assessments.
Unlimited Validations.
Customizable Parameters.
Audit Reporting. Trace actions in software. (History Trail)
Automatic Functional Safety Calculations. (Build a custom library based on company specifications.)
Reporting
Share/Unshare,
Standards excerpts, and Self-help Videos.
ANNUAL SUBSCRIPTION
$3495/Year for 4 Users/Plant
Sign up
MONTHLY SUBSCRIPTION
$149.99/Month for 2 users/Plant
Sign up
Annual Subscription + TRAINING COST
UP TO 10 Users – Online Session for the Whole day.
The task, Hazard Identification.
Standards-based Risk Matrix Evaluation.
Risk Reduction Measures.
Comprehensive Verification & Validation.
Advanced Lockout/Tagout Procedures.
Functional Safety Calculations. (SISTEMA library based.)
Fitting Applications into the Risk Assessment Process.
software safety training for every signed-up user.
Setup & Installation of the new customer
Life Cycle Risk assessments plan & more…
Basic Risk Assessment + Applications-Specific Training BY – DAN JUNKER Automation Rangers, Inc.
$3999.99/Day
Sign up